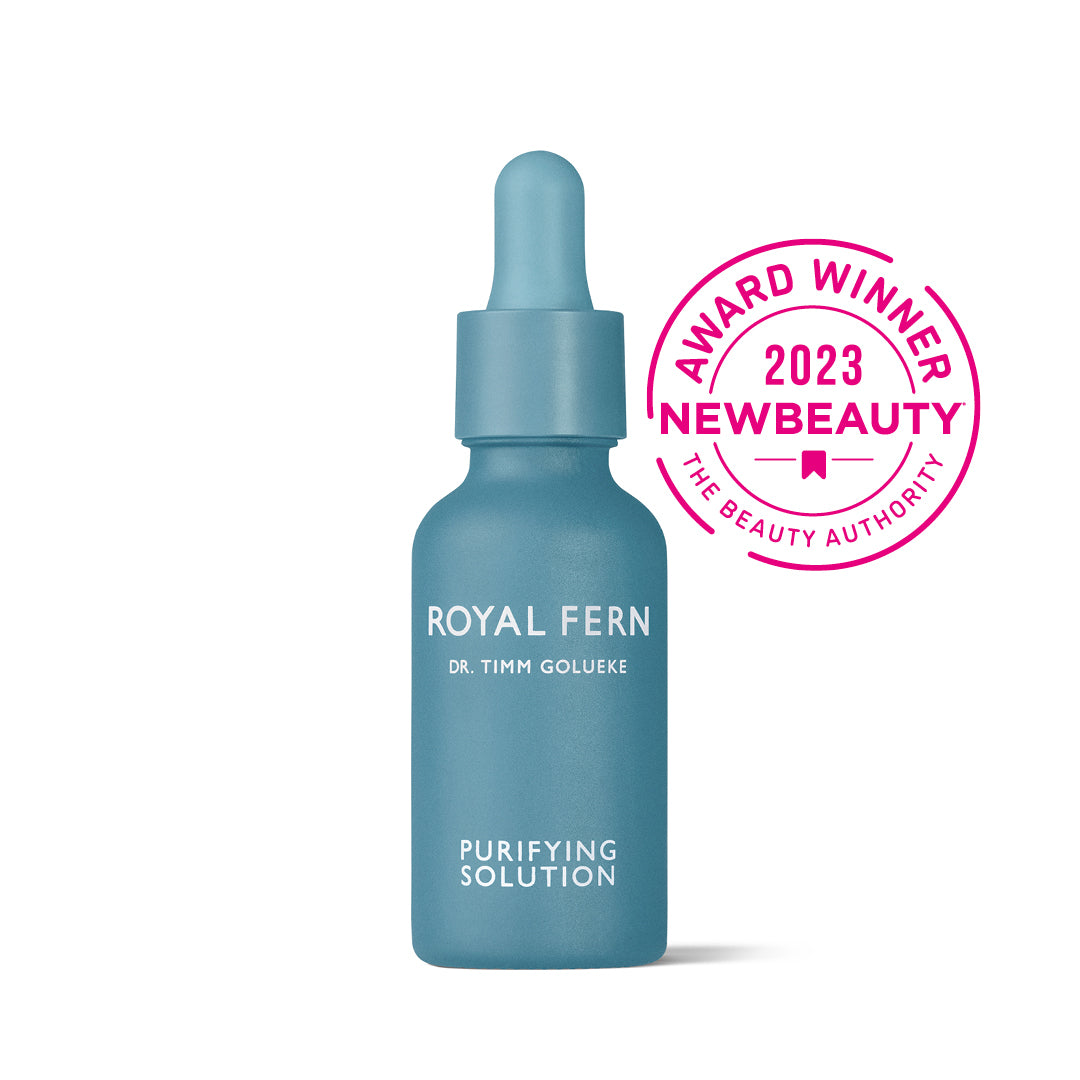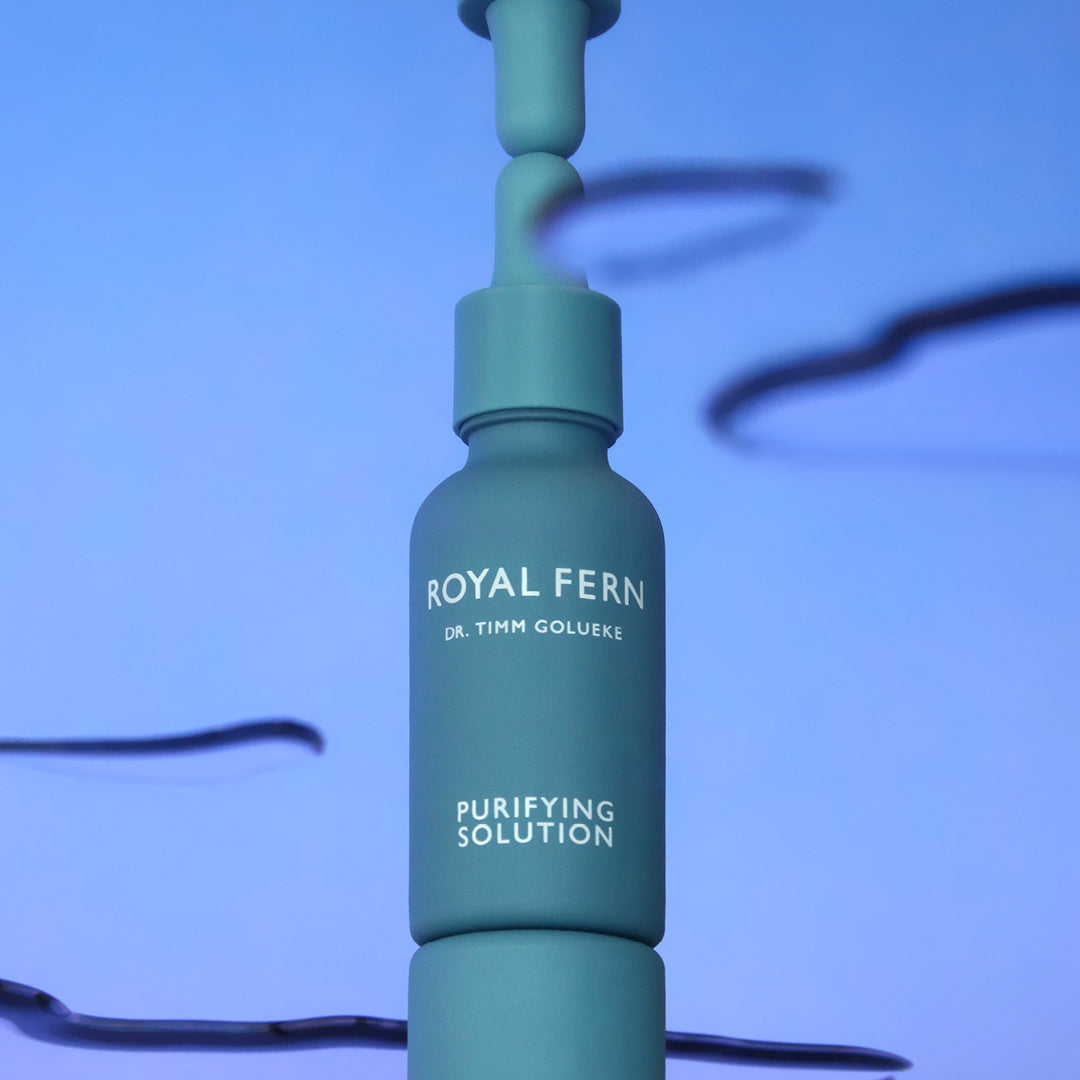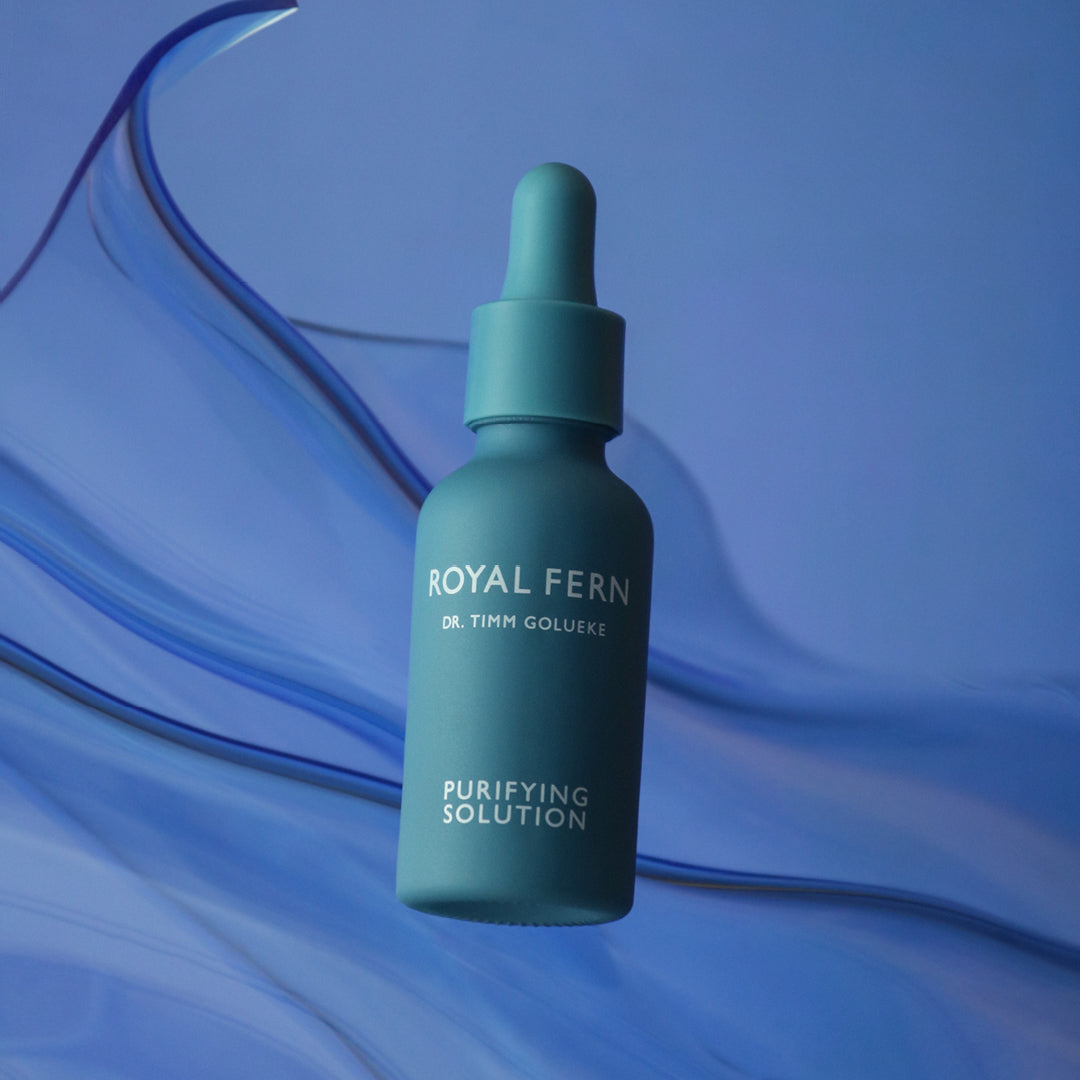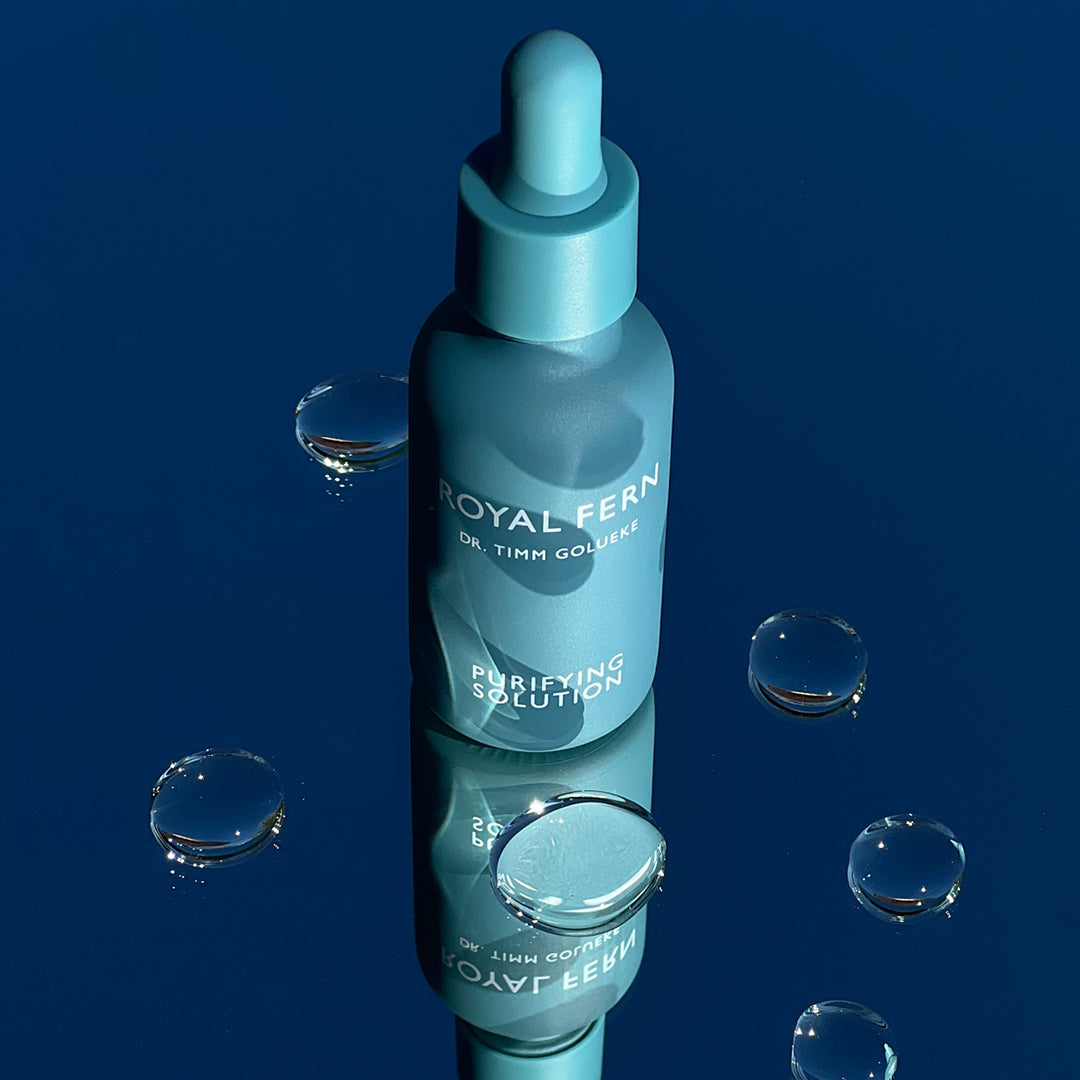 Purifying Solution
In stock
The all-in-one solution for skin
that tends to impurities and breakouts.
PURIFYING
BALANCING
REGENERATING
The Purifying Solution is your answer to unbalanced skin and impurities – designed to target
imperfections, signs of breakouts and to reduce oiliness & infl ammation. Infused with exfoliating
white willow bark extract and retinol this purifying serum not only battles (and prevents)
blackheads and breakouts, but also brightens and reduces post-acne discoloration with the help
of tranexamic acid. It also contains antibacterial zinc-pca and monk's pepper which addresses
hormonal acne and whiteheads. And, to keep your skin clear and contented, the inclusion of
niacinamide and and hyaluronic acid maintain the skin's natural moisture and protective barrier.

#RoyalFernResults:

In a clinical study over 4 weeks:

• Significant reduction of pimples and pustules

Positive effect on number of pimples and pustules observed in 75% of study participants

• Significant refinement of pores

Positive effect on pores observed in 95% of study participants

Formulated for all skin types, amazing for combination, acne-prone and oily skin
• Improves impurities and breakouts
• Minimizes pore size
• Prevents and improves post-inflammatory hyperpigmentation
• Regulates sebum production
How to use
Apply 4–6 drops to cleansed skin, gently pressing until fully absorbed.
Follow with moisturizer.
Skin Feels
balanced, hydrated, refined