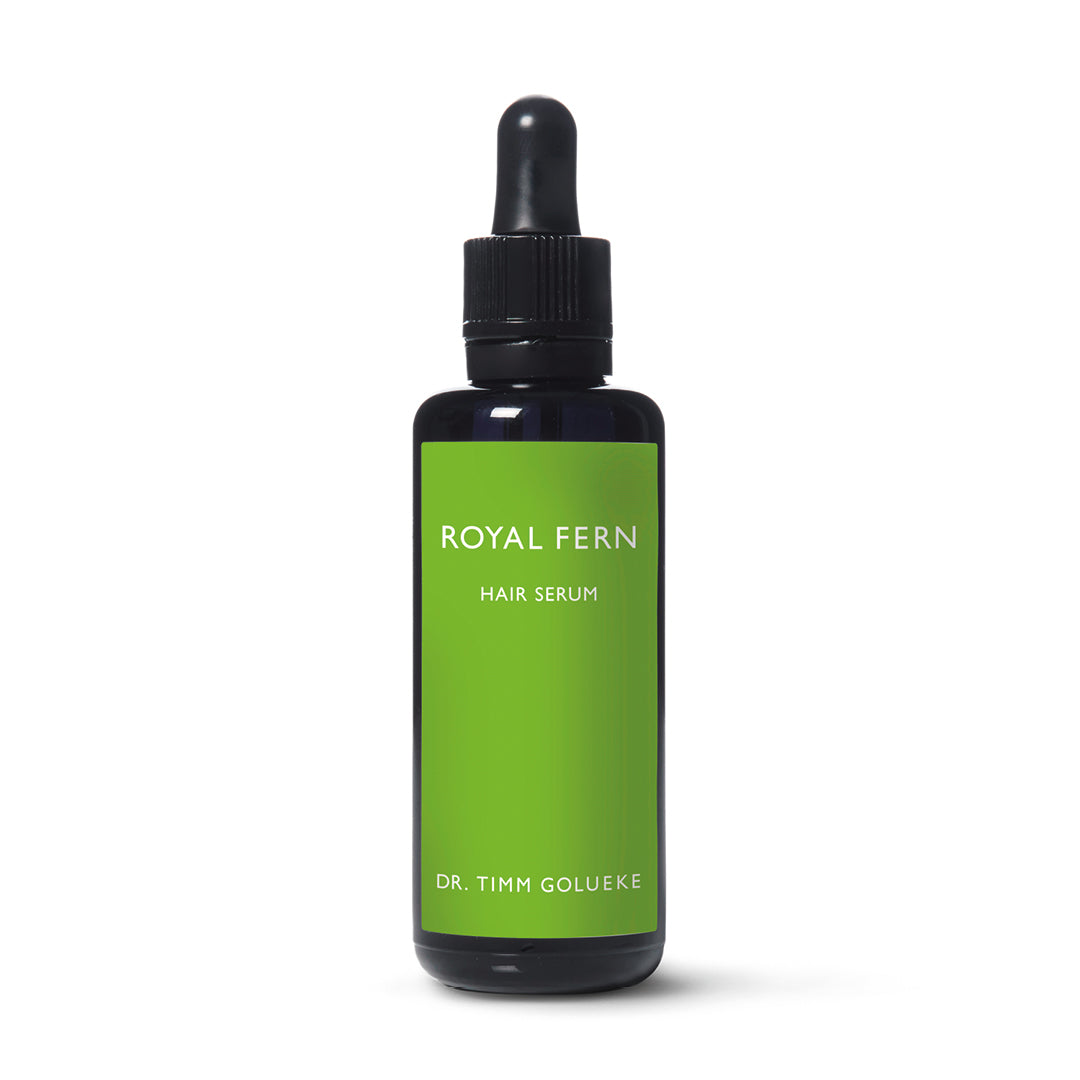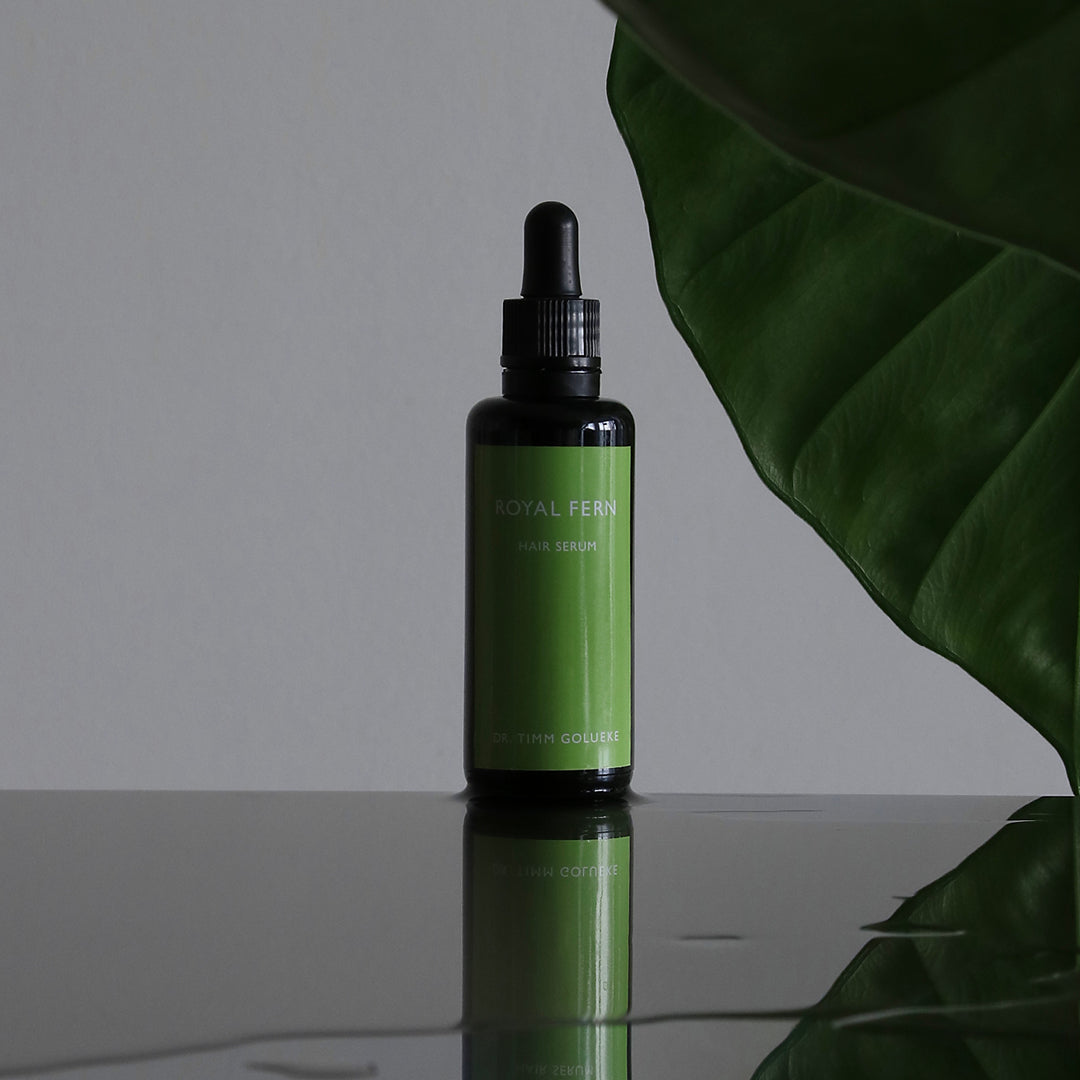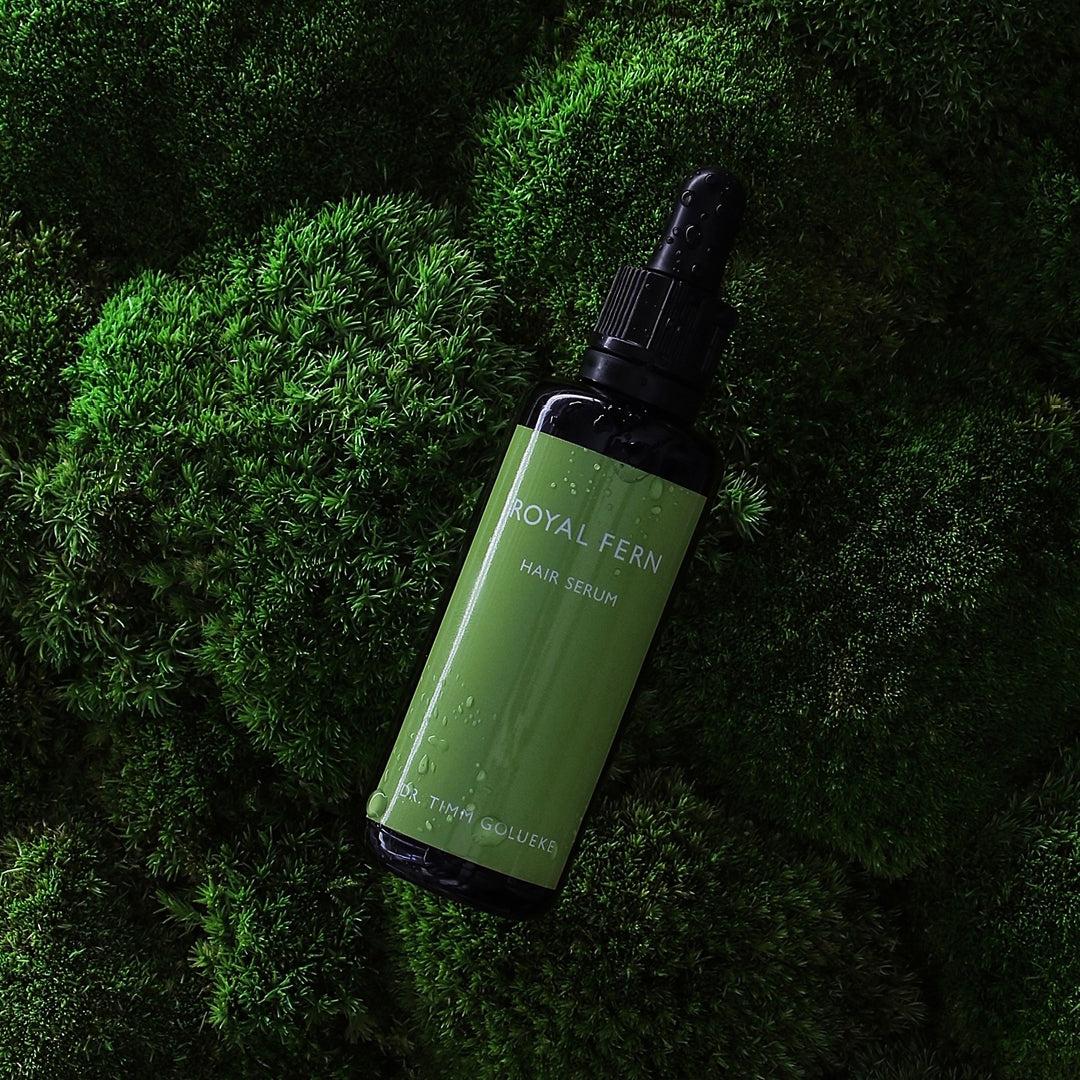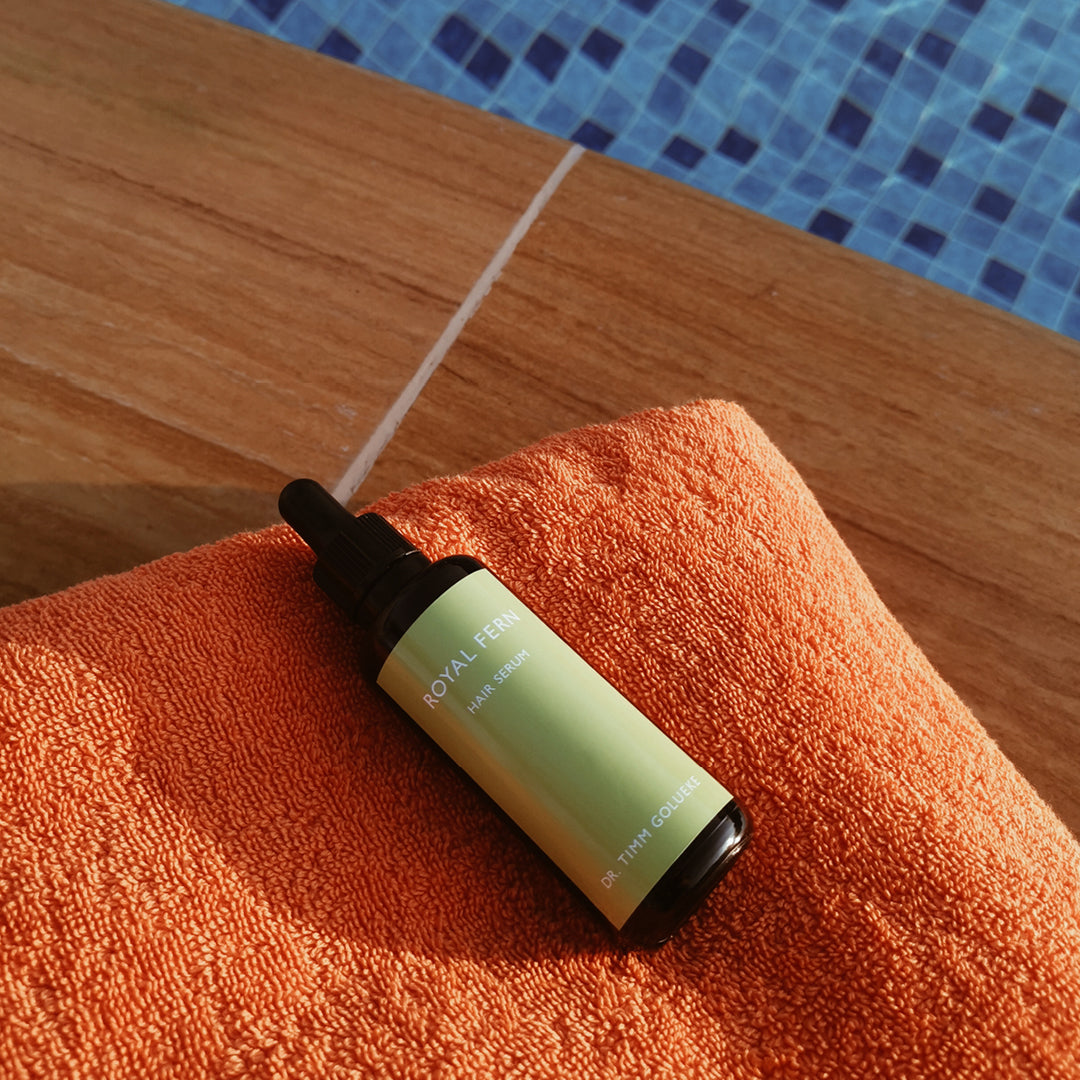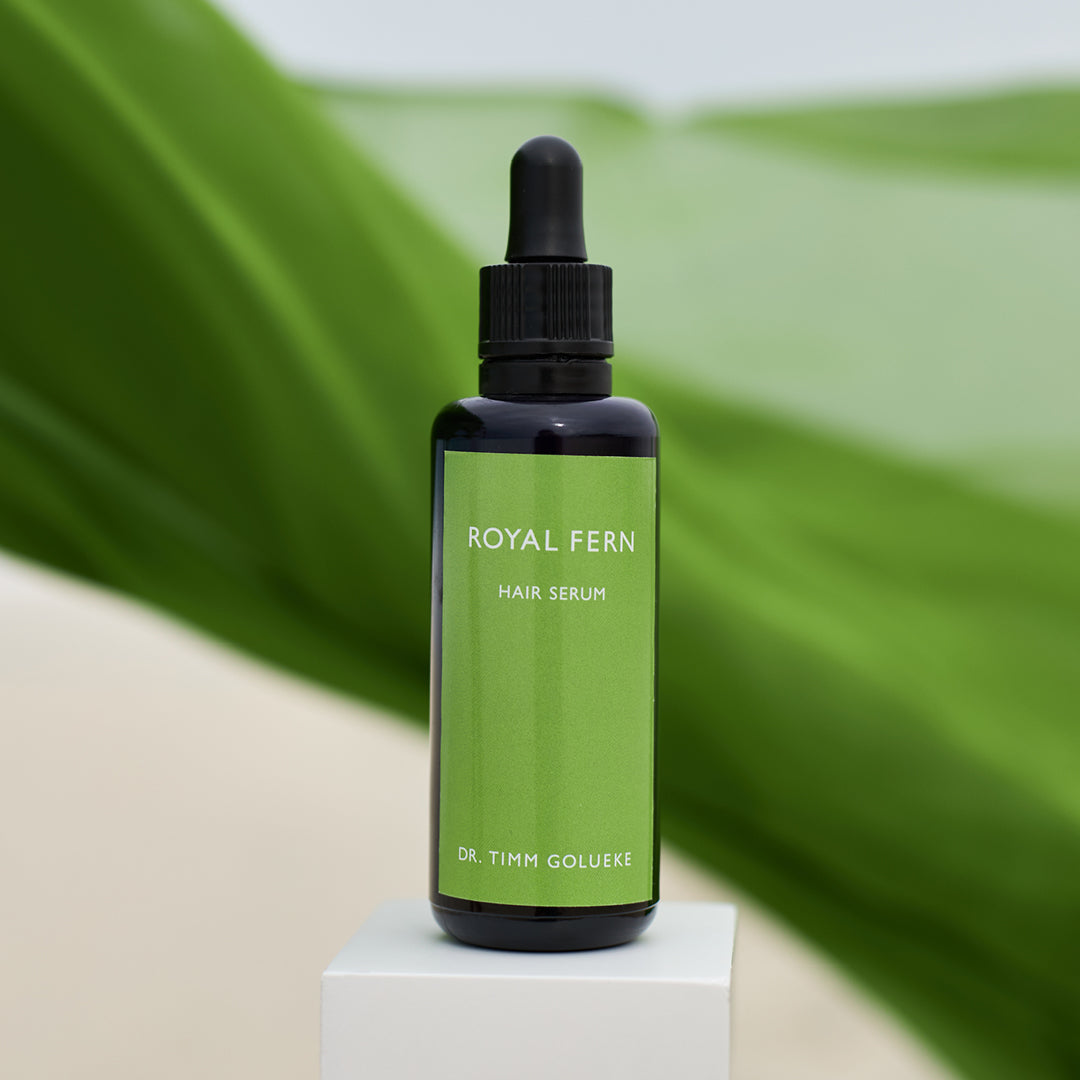 Royal Fern Hair Serum
In stock
Hair growth promoting scalp serum.
STIMULATING
BALANCING
ACTIVATING
Firmly of the belief that healthy hair starts with the scalp, Dr. Timm Golueke has created the hair growth promoting, hydrating and rebalancing scalp serum to bring us the healthy hair we are all dreaming of.
The serum contains caffeine & gingko which activates the blood circulation and kigelia fruit extract a 5-alpha reductase inhibitor that stimulates scalp circulation - to keep your scalp healthy. Hyaluronic acid nourishes the skin on your scalp whilst cinnamon calms irritated skin and dimishes togther with clary signs of dandruff.

Formulated for all hair types.
• Strengthens the scalp and hair roots
• Promotes hair growth
• Moisturizes the scalp
• Minimizes dandruff
• Activates cell motabolism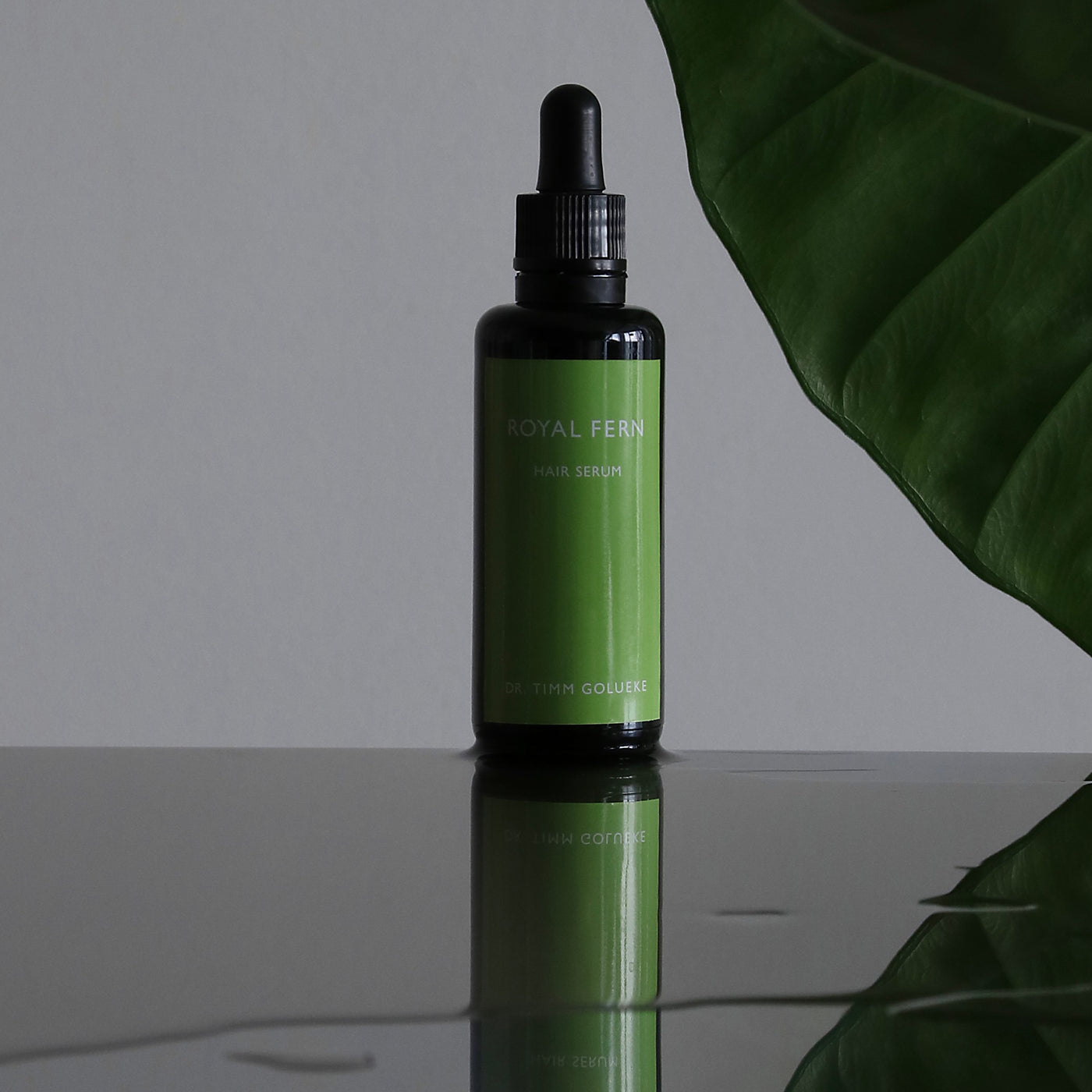 How to use
Apply 1 to 2 times daily to a dry or damp scalp and massage it in.
Skin Feels
hydrated, balanced, voluminous