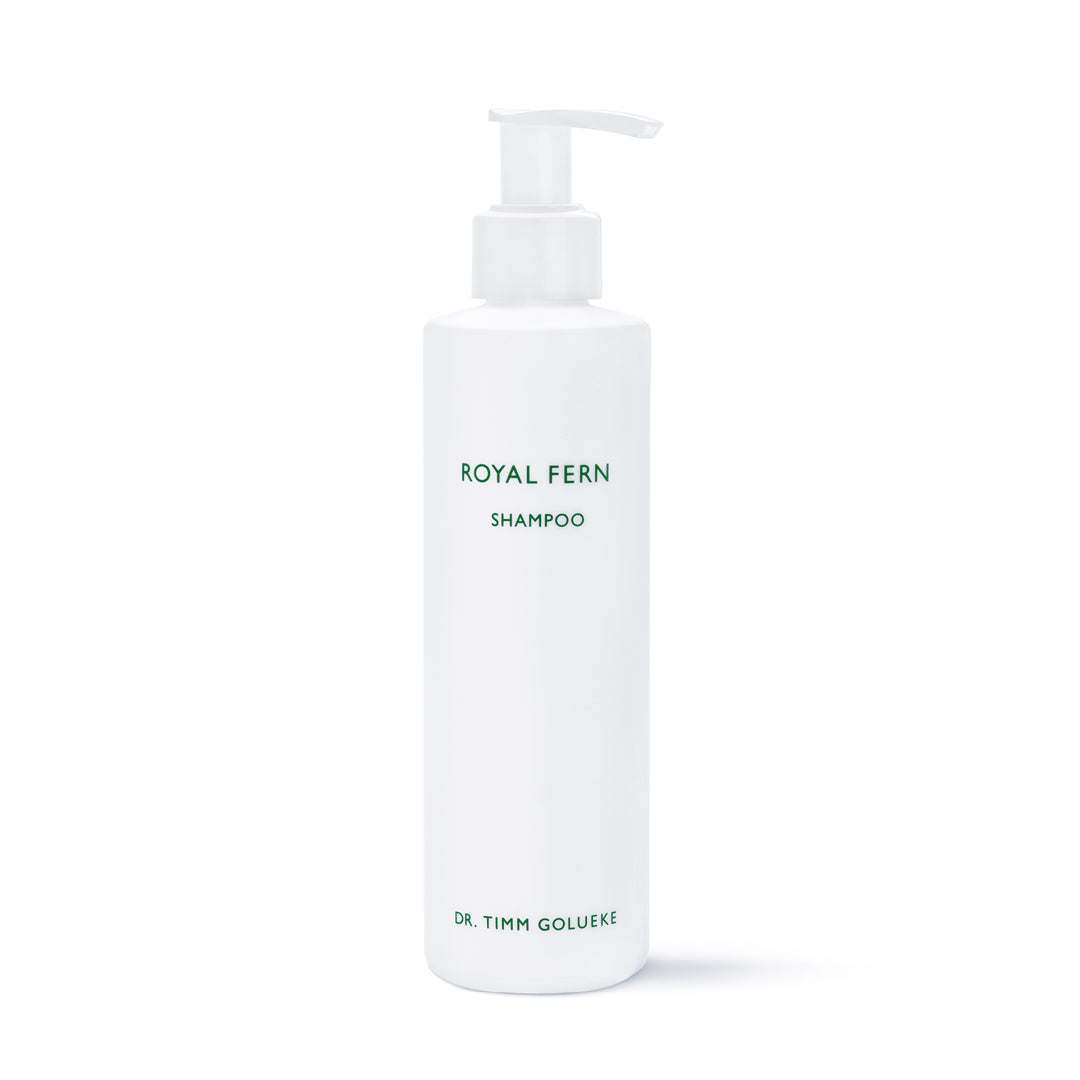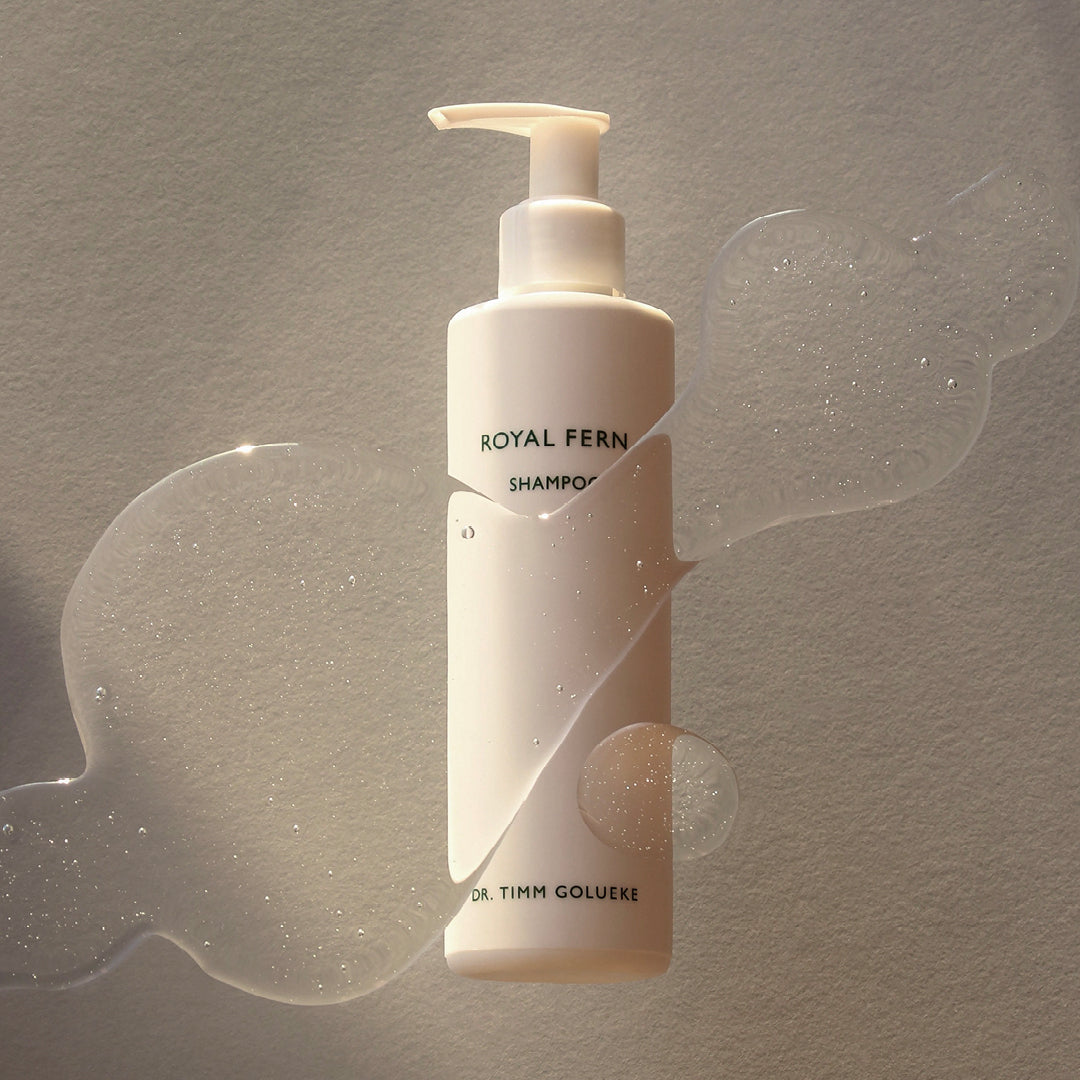 Royal Fern Shampoo
In stock
Activating shampooo with caffeine.
STIMULATING
ACTIVATING
CLEANSING
Lifted roots, hair growth and a healthy scalp start with the right shampoo, The caffeine contained in the Royal Fern Shampoo reaches the hair follicles within a rapid space of time (120 seconds), helping prevent the hormone-induced depletion of hair production.
Hair-strengthening ingredients, such as keratin, improves the hair structure significantly: weakened hair regains its strength. Antioxidants such as vitamin C, vitamin E, and the Royal Fern Complex provide the hair with additional protection from environmental stressors.
Formulated for all hair types.
•Moisturizes
•Strengthens the scalp and roots of the hair
•Stimulates blood circulation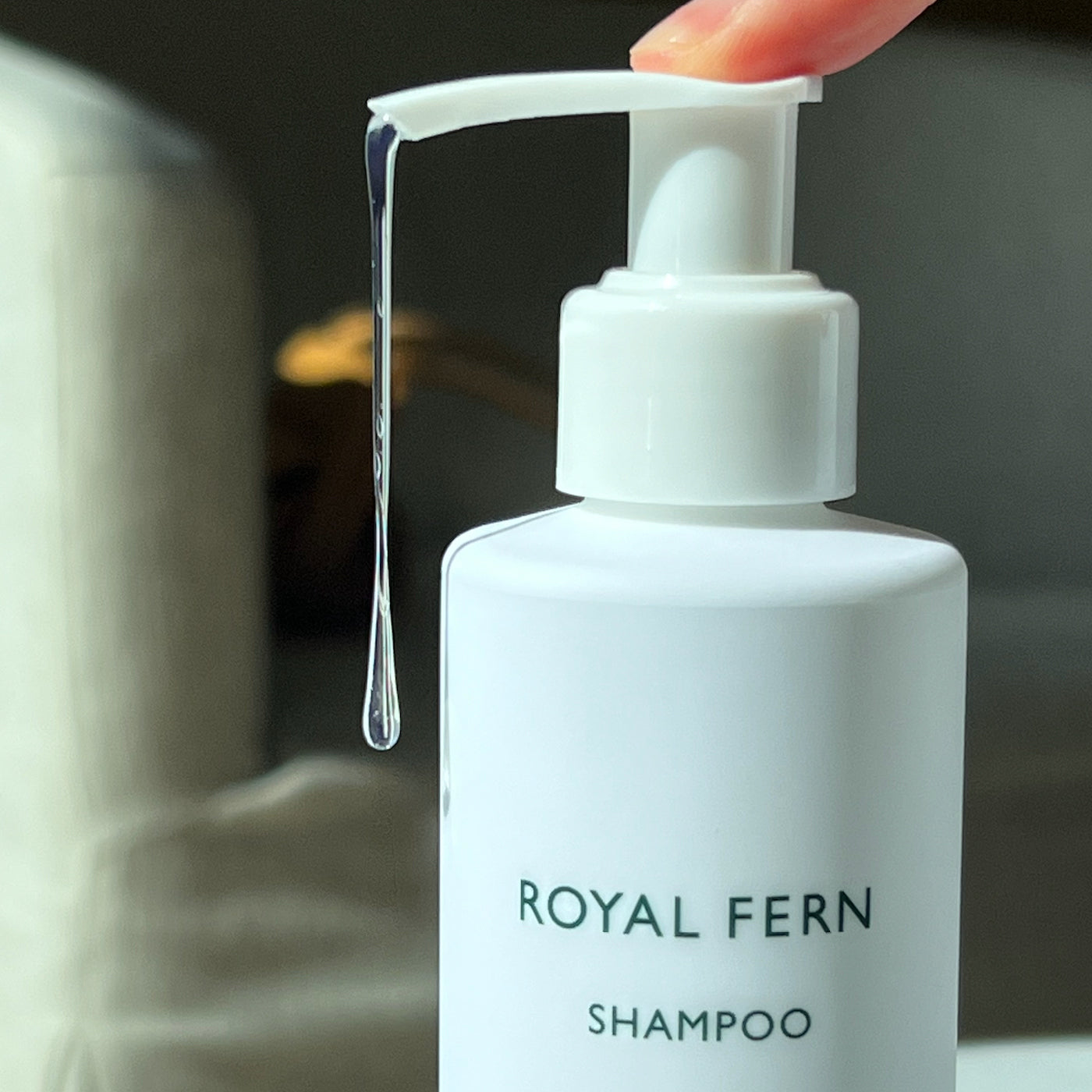 How to use
Apply a small amount of shampoo to damp hair, massage into hair and scalp and wait a few minutes. Rinse well.
Hair Feels
hydrated, balanced, voluminous